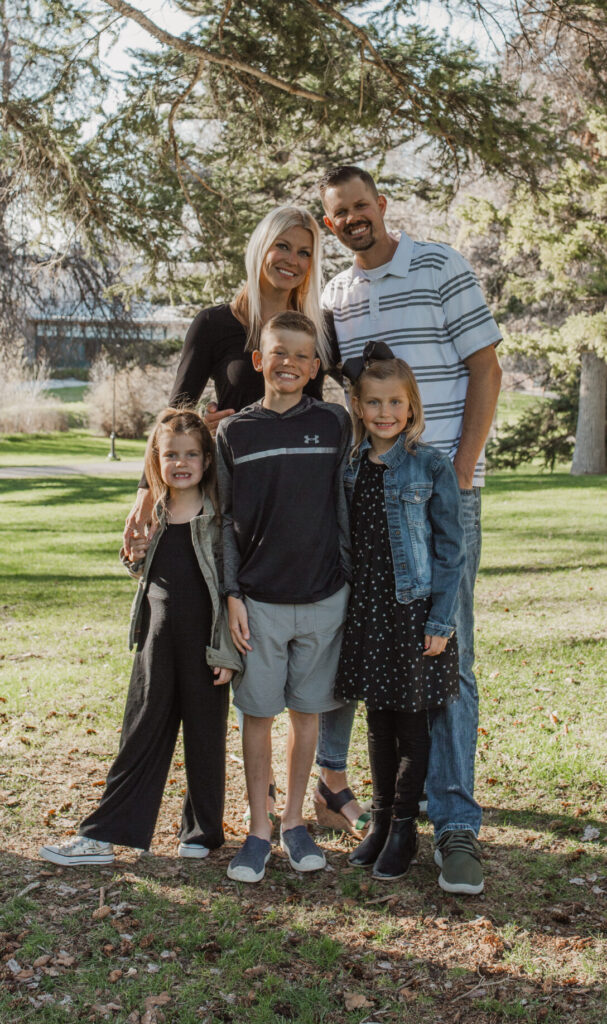 Dr. Jeffrey E. Feenstra DC, CCSP
Doctor of Chiropractic
Dr. Jeff Feenstra is a native of Bozeman, MT and graduated from Bozeman High School in 2001. Dr. Jeff went on to attend the University of Montana-Western on a full academic and basketball scholarship. While attending UM-Western, he earned a B.S. degree in secondary education with emphasis in Biology and Health and Human Performance. In 2005 Dr. Feenstra married the love of his life, Hillary, whom also played basketball for UMW. Dr. Jeff then went on to complete his doctorate in Dallas, TX at Parker College of Chiropractic in 2009, where he graduated suma cum laude as valedictorian of his class. He also received awards from both colleagues and professors including the James W. Parker Philosophy Award, which is given to one graduating student who exemplifies the chiropractic principles of love and service to mankind. During his time at Parker College, Dr. Jeff had many valuable experiences that helped him develop his love for serving people. One of the most valuable was a selective internship serving at the Veteran's Hospital in Dallas, providing chiropractic care to our countries hero's past and present. While attending Parker, Dr. Feenstra also completed post-graduate certifications in Chiropractic Clinical Neurology, Graston Technique, and Kinesiotaping. 
Upon graduation in 2009, Dr. Jeff and his wife Hillary, moved back to the Bozeman area to practice and raise their family. Dr. Jeff practiced in Bozeman for 10 years and gained valuable experience working with people of all ages and backgrounds. The next chapter has brought Dr. Jeff and his family back to Dillon where it all began. He and Hillary are so excited for this next adventure in serving the amazing community of Dillon, MT. 
During Dr. Feenstra's professional tenure, has gained valuable experience working with patients of all ages. Dr. Jeff has a passion for working with athletes as well as all members of the family and enjoys treating many pediatric patients. Dr. Jeff also has post-graduate education in the field of pregnancy care and has worked closely with midwives and other perinatal health professionals, treating mothers to be.  Dr. Feenstra is constantly striving to grow as a professional by learning the latest techniques in the areas of sports injury care, soft tissue rehabilitation, spinal rehabilitation, and optimizing human function through proper movement and nutrition. 
Dr. Feenstra is certified as a Chiropractic Sports Physician by the American Board of Chiropractic Sports Physicians. This additional training allows Dr. Feenstra to incorporate many different techniques and strategies into the care of his patients. Dr. Feenstra also has extensive experience with the sideline care of athletes along with emergency medical training.
Certifications and Areas of Expertise
• Certified Chiropractic Sports Physician (CCSP)
• Certified in Functional Dry Needling (Kineticore)
• Graston Technique Certified 
• Titleist Performance Institute Certified
(Medical Level 1) 
• FAKTR Certified
(Functional and Kinetic Treatment and Rehabilitation) 
• Myofasical Taping Techniques
(Kinesiotaping, Rock Tape, Dynamic Tape)
• Functional Rehabilitation 
• Cupping Therapy
• Athletic taping and strapping 
• Pregnancy Care, Webster Technique, Pediatric Care
• First Aid/CPR/BLS/AED Certified 
Dr. Jeff and his wife Hillary have 3 amazing kids, Noah (10), Quinn (7), and Kate (6).  They are so excited about this next chapter in Dillon and look forward to serving and being a part of this wonderful community for many years to come.